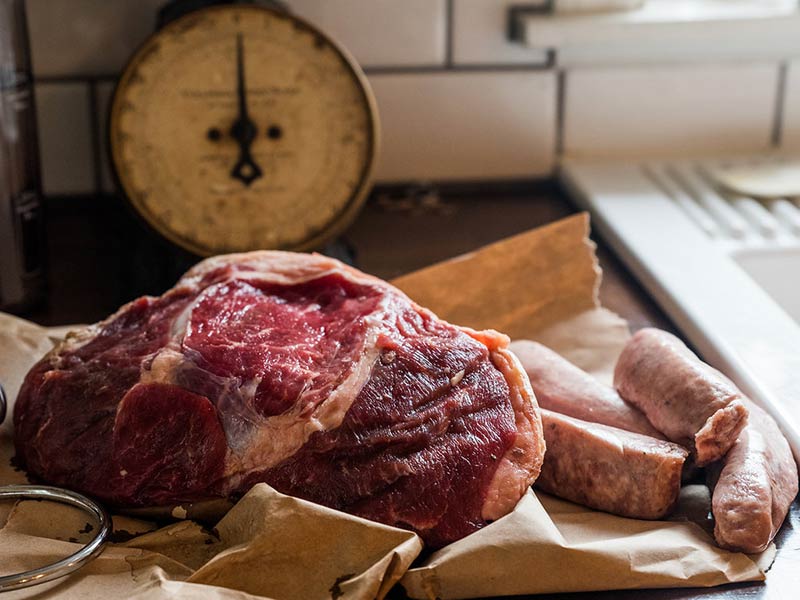 Our Services
We provide custom butchering and packing under USDA inspection, vacuum sealed and packaged for retail sale. We also offer custom exempt packaging using either vacuum packing or paper wrapping when capacity is available.
We are a work in progress, working to get open and running as quickly as we can to help those farmers in dire need. We are more committed to getting it right than doing it quickly. Unfortunately, we are not able to serve as many as we want, but we want to make sure those we do serve can be assured that we will get it right. As of July 2020, we are only processing beef. We intend to add pork and lamb as we get operations running smoothly.
We presently offer custom cutting to order, including ground product. Eventually, we plan to offer additional value added products, including burger patties, sausages, and other offerings.
Our Process
Because we do not currently have our own inspected harvest floor onsite, we are partnering with two other USDA processors in neighboring counties for harvesting. All animals to be packed under inspection for retail sale must be delivered by the producer to our partner processors. We handle transportation back to our shop for processing and packing. Harvesting can be performed onsite for freezer meat only, and will be marked and labeled Not for Resale.
Cutting Instructions
Our butcher reviews cutting instructions a week in advance to leave time for resolving questions prior to your animal getting to the cut floor. Because of this we need to receive your cut instructions on or before the day the animal is delivered for slaughter. Download our template for cutting instructions here.
Contact our office for more information and to coordinate logistics prior to your booking.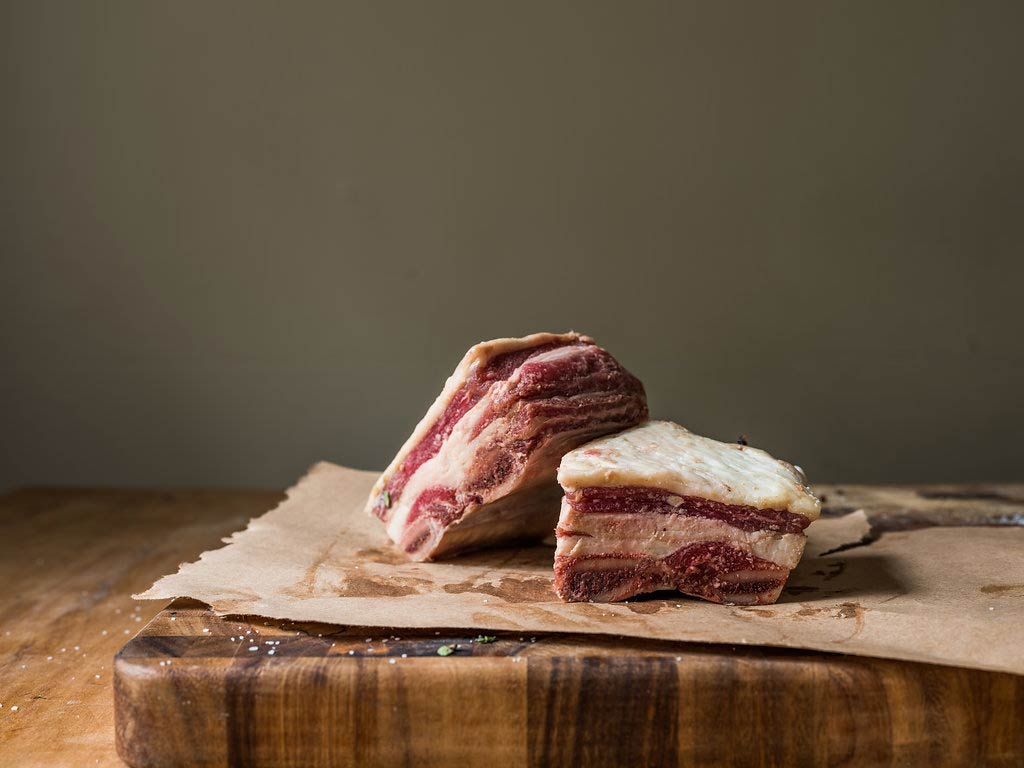 Parameters
Due to physical limitations, our initial services are limited to animals within certain parameters:
Beef
Up to ~700 pound carcass
Max 30 months old
Animals over 24 months old should have documentation showing proof of age/birthdate provided to our office in advance of delivering the animal for processing. Documentation must be authentic. Please provide a copy of your official contemporaneous record showing birthdate, tag number, etc. of the animal. This can be scanned or photographed and emailed to meats@wataugabutcher.com
USDA regulation mandates that animals over 30 months old must be segregated and handled separately due to perceived risk of BSE. Our operation is not set up to handle these procedures. If an inspector tags an animal as appearing to be over age, we must have documentation on hand immediately to avoid any adverse action being taken with your animal.
Pork, Lamb
Coming soon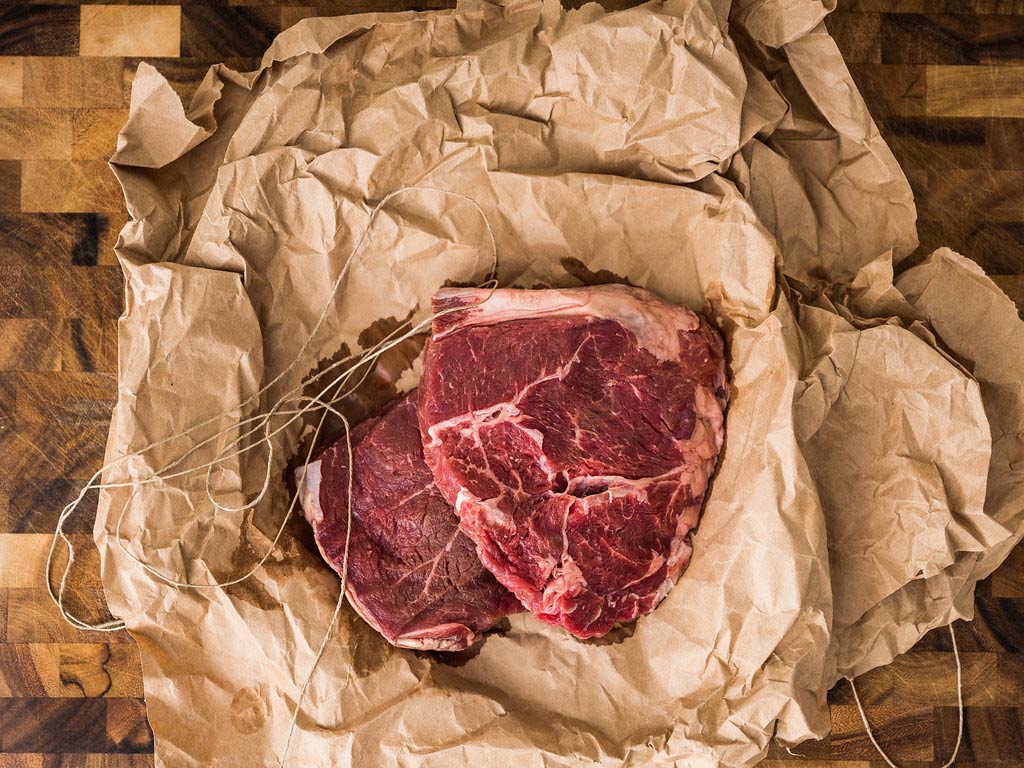 Dry Aging
Our dry aging room has limited hanging capacity; animals will be processed with 3 to 7 days of aging in most cases. Additional aging for beef may be offered for a fee when space is available, contact office to inquire.
Packaging, Labeling, and Boxing
Our standard service includes cut to order and packaging in clear plastic Cryovac, with USDA compliant retail labels. Labels can be further customized with your branding, bar coding, and/or custom printed full color labels. We can work with you on design and cost.
Product is packed in metal baskets when finished and returned to customers frozen. Fresh product may be provided as cooler space is available. We can also box product in white cardboard boxes for $1.75 per box.